So I'm in recovery mode right now. I'm realizing what's concrete, and helping to make my abstract thoughts reflect the same.
In the midst of this, I've been doing a lot of writing. I chose not to really post it anywhere when I wrote, but I've been encouraged to do so, sort of as a therapeutic aid.
So before anyone reads them, just know that these are a reflection of my emotions, not meant to be taken literally or to heart. I understand they might come across as harsh, hence the reason I didn't post them when written. They're not meant to start any drama, they're not meant to inflict pain. They're meant to express what I was and am feeling. The first one was written very late after the night everything happened. The other was written early this morning.
--------------------------------------------------------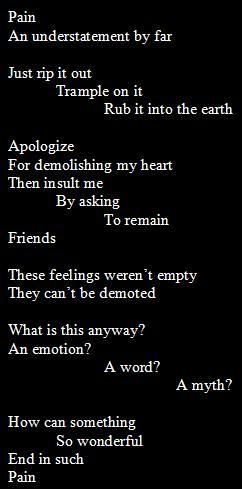 --------------------------------------------------------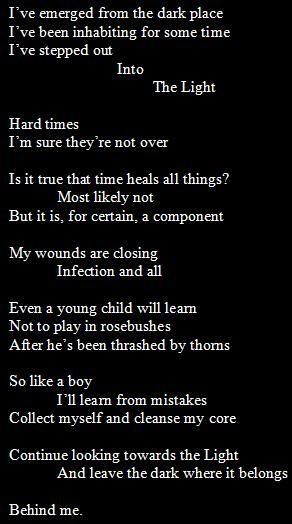 -----------------------------------------------------